From simplistic to stylistic we offer a variety of options to suit all your needs and budget. All packages include full consultation prior to your big day to ensure you get a personal and unique wedding film. We are very flexible and all packages can be customized to suit your own needs. Prices on all packages are available on request.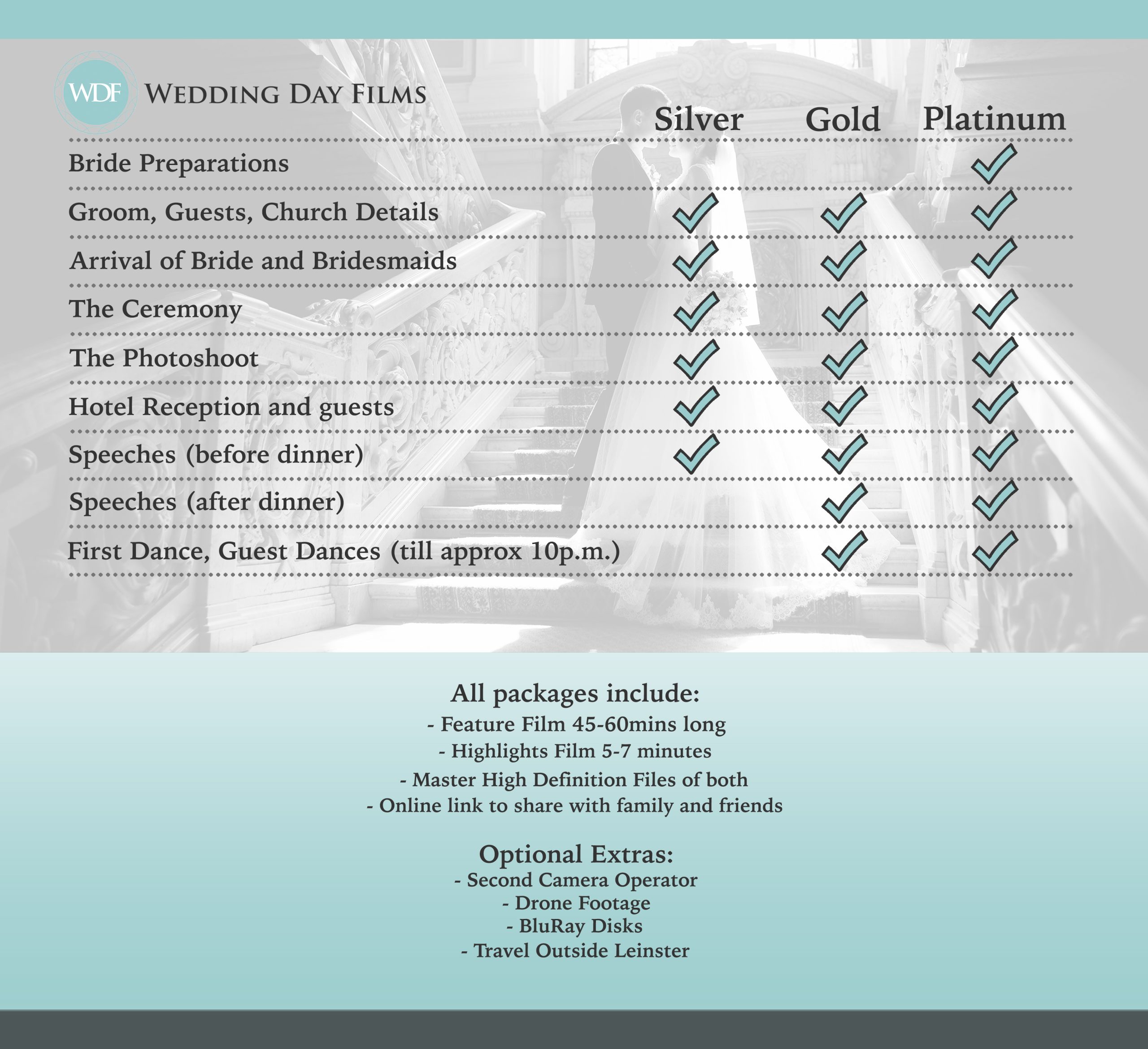 Presentation: Our presentation disks and cases are designed, personalised and printed with the bride and grooms photographs. We use professional AquaAce glossy disks which are more durable, smudge proof and water resistant than any other disk.
Second Camera Operator: Both bride and groom preparations can be covered if the two locations are not too far away from each other. In circumstances where both bride and groom preparations are to be covered but there is a considerable distance between locations we do recommend a second camera operator. This gets you not just the full bride and groom preparations but also extensive coverage for the whole day.
Drone: The use of drones has taken off massively in recent times. To be able to get those breathtaking aerial views ten years back you would have had to hire a helicopter! Adding drone footage to your package adds a wonderful perspective and cinematic style to your films. Depending on your package our operators can cover your home, the church and reception locations. All of our drone operators are fully insured and licensed but keep in mind they are subject to weather conditions and permissions from the locations as well as the Irish Aviation Authority.
To Blu-ray, or not to Blu-ray: High Definition Blu-ray disks are a far superior quality than standard definition DVD. We do charge a little extra but for what you get in return is incomparable. This means that if you don't have a smart TV, you can still view your High Definition files from the comfort of your couch.